John McEuen, Bryan Sutton, Vicki Genfan, Alberto Lombardi, Bobby Messano, Luis Regidor Paín, Davide Facchini, Thom Bresh, Muriel Anderson July 19, 2019 at 3rd & Linsley, Nashville TN

Videos available on our video page or on YouTube.
---
The Sponsors
Thank you to AER, Alvarez, GHS Strings, Guitar Player Magazine, Jose Ramirez Guitars, NAMM, Sam Ash Music, ToneWoodAmp, Yamaha Guitars, and Maximum Printing for supporting the All Star Guitar Night benefit concert for the Music for Life Alliance.
The Venue: 3rd & Lindsley
3rd & Lindsley is a live music venue located near downtown Music City. It hosts nightly performances from it's eclectic roster of acts and offers food and drinks.
The Players
Muriel Anderson
Guitarist, harp-guitarist and composer, Muriel founded the All Star Guitar Night® 26 years ago, originally as an informal jam session. In 2019 in addition to All Star Guitar Night, she is donating a percentage of all her concerts to the Music for Life Alliance, the charity she founded to help grassroots efforts across the country to get instruments and lessons to kids. She has performed as a guest with country legend Chet Atkins, jazz legend Les Paul, and has performed her compositions with the Nashville Chamber Orchestra. Her "Nightlight Daylight" CD was listed as one of the top 10 CDs of the decade by Guitar Player Magazine and won top honors in a dozen national awards. It also sports the first CD cover to light up with fiber optics, and is available at the merchandise table. She uses signature GHS strings on her 20-string harp guitar and nylon string guitars. Her upcoming project is "Acoustic Chef," a cookbook complete with a tune for each recipe. www.murielanderson.com
John McEuen
John McEuen is a founding member of the Nitty Gritty Dirt Band. Since 1966 he has played over 10,000 concerts and 300 television shows throughout more than 3 million miles – with the band and as a solo performer. John left NGDB at the end of their 50th year touring to focus on his solo performing and projects. In addition to performing, he has a rich history of creating, producing and preserving original acoustic and traditional folk music, and taking it to new audiences. In April of 2018 John published his first book The Life I've Picked (On Chicago Review Press). A memoire, a telling of incredible stories from raising 6 kids in the music business and the ins and outs of being an iconic band member to being a single father to his current full and varied career, his book takes the reader on his unusual journey. www.johnmceuen.com
Davide Facchini
Eclectic fingerstyle guitar Davide Facchini has been committed to researching, analyzing and working-out songs from the "Italian Swing era" of the '30s and '40s. Together with his wife Anita Camarella, their latest CD "La famiglia canterina" was honored with the "LadyLake Indie Music Awards" Best Album 2013 USA. www.anitadavideduo.com
Vicki Genfan
Every now and then an artist comes along whose music reaches out and touches the soul of all who hear them…virtuoso guitarist, singer and composer Vicki Genfan is among those artists… Drawing from folk, jazz, pop, soul and world music, Vicki is redefining 'singer/songwriter culture.' Using 29 alternate tunings and the percussive technique she calls 'slap-tap', you'll find the addition of her pure, expressive vocals that dig deep and stir the heart to be the perfect accompaniment on many of her songs. Vicki has been recognized among the world's greatest guitarists and musicians at festivals around the world, as well as at venues and Performing Arts Centers across the US and abroad. In 2005 she was one of the featured artists on 'La Guitara', the first compilation CD featuring female guitarists from around the globe, released by Vanguard Records. With several additional ground-breaking recordings behind her, recent acquisitions of the 6-string banjo, 12 string and baritone guitars, high demand at clinics and music camps and an ongoing European presence, Vicki continues to reach beyond musical borders and into new territory. www.vickigenfan.com
Alberto Lombardi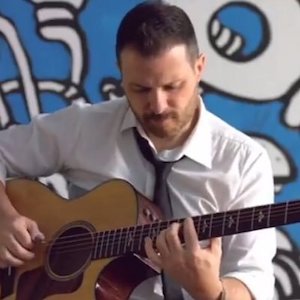 Alberto Lombardi found that After 25 years as a session guitarist and record producer in Italy, he would fall in love with finger style acoustic guitar and start playing his own arrangements both in Italy and abroad. His first fingerstyle record was released by legendary Stephan Grossman's guitar workshop label, together with an instructional DVD of his arrangements. He has also released 2 albums as a singer-songwriter. Alberto's arrangements are personal, with a 50's big band vibe, yet rooted in the style of the great Chet Atkins and Tommy Emmanuel. He digs into complex arrangements of Italian and American classics, translating them on the guitar, picking up clever harmonic movements from those great arrangers and composers and making them his own. www.albertolombardi.com
Bobby Messano
Bobby Messano is a legendary guitarist and Contemporary Blues Songwriter who has released eight Solo CD's, placed songs in many TV and Cable shows and played on over 50 Major label and Indie albums. His playing has been heard on everything from MTV jingles to Benny Mardones' smash hit "Into The Night". The celebrated guitarist has played on records by Clarence Clemmons, Franke & The Knockouts, Joe Lynn Turner and STARZ, and produced the 60's hit act, "THE SHADOWS OF KNIGHT". The guitarist's last five CD's have garnered 26 Grammy 1st Round ballots in 8 categories and airplay on over 275 Blues shows. Bobby's acclaimed CD and youtube video of the same name "BAD MOVIE", released in April of 2017, offers a unique perspective of personal traumas and of a country in a state of flux. He plans to announce the release of a new CD this evening. www.bobbymessano.com
Luis Regidor Paín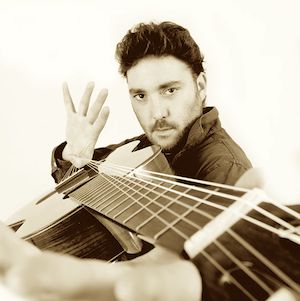 Luis Regidor Paín was born in Cáceres (Spain) in 1985 and started playing guitar at the age of 7 under the guidance of his father. He obtained his Bachelor's degree in classical guitar and his Master's in music performance while in Spain, and in 2013 he earned a Master's degree in classical guitar at the Robert Schumann Hochschule in Düsseldorf (Germany). In 2014 he received a Master's in Contemporary Performance (for Voice) from the prestigious Berklee College of Music at its campus in Spain: Berklee Valencia. As a classical guitarist, he won among others, the 2nd prize at the competition of the prestigious Festival de la Guitarra de Córdoba, and the 3rd Prize at the "Schmolz- Bickenbach Competition" (chamber music) in Germany. He has performed concerts both as a vocalist and as classical guitarist (solo, chamber music and with orchestra) in Europe, Morocco, the USA, Cuba and Ecuador. The legendary Quincy Jones had this to say about Luis, "I believe he is talented, and I don't say that easily. I think he has a bright future." www.facebook.com/luis.regidorpain
Bryan Sutton
Bryan Sutton is the most accomplished and awarded acoustic guitarist of his generation, an innovator who bridges the bluegrass flatpicking traditions of the 20th century with the dynamic roots music scene of the 21st. Sutton is a Grammy Award winner and a nine-time International Bluegrass Music Association Guitar Player of the Year. But these are only the most visible signs of Sutton's accomplishments. He inherited and internalized a technically demanding instrumental style and become for young musicians of today the same kind of model and hero that Tony Rice and Clarence White were for him. Supplementing his instrumental work, he's now a band leader, record producer, mentor, educator and leader in online music instruction. www.bryansutton.com