Friday, July 13, 2012  | Nashville, TN | Renaissance Hotel
Presented by Yamaha Guitars
Now in its 18th year, Muriel Anderson's All Star Guitar Night is NAMM's longest running, most widely recognized, and most successful sponsored event. ASGN is a unique, guitar-centric event bringing together talented musicians for a night of both acoustic and electric music. The finest pickers on the planet assemble on stage to amaze standing-room-only audiences. The event typically features an acoustic and an electric set, featuring artists with household names as well as up-and-coming musicians.
While the evening celebrates the guitar and entertains audiences, it also raises money and awareness for a very important cause – music education for children. The artists donate their time and talent and the sponsors generously fund this event so that disadvantaged children can have access to instruments and music instruction in their schools.

All Star Guitar Night works in conjunction with Music for Life Alliance and strives to make music a reality for students of all ages and backgrounds. This year, ASGN and MFLA are dedicating the night to celebrate Little Kids Rock's tenth year of service. The funds raised from this concert and silent auction will help Little Kids Rock expand its free programming in Nashville's public schools. Little Kids Rock has brought free instruments and lessons to over 200,000 children in public schools across the country. Every event is unique and filled with memorable and unforgettable performances. Join us if you can!
Silent Auction, Artist Merch & Donations
We'll have our popular silent auction outside the ballroom (bid high and bid often). It's for a great cause and you'll go home happy! Artist merch will also be for sale. Artists donate their time to the evening's event so take a little bit of music home with you and you'll go home happy!
The Venue: Nashville Renaissance Hotel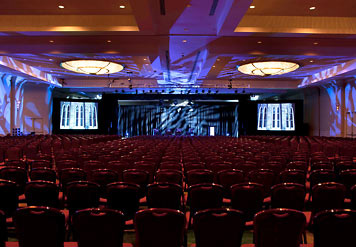 Connected directly to the Nashville Convention Center, the Renaissance Nashville Hotel in downtown Nashville is uniquely positioned steps from Music City's top attractions.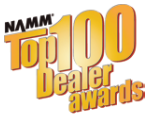 All Star Guitar Night will take place in the Renaissance Nashville's Grand Ballroom immediately following NAMM's TOP 100 Dealer Awards Presentation.
The Players
Muriel Anderson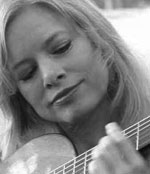 Founder and host of the ALL STAR GUITAR NIGHT® and founder of the Music for Life Alliance charity, Muriel Anderson is widely respected as one of the premier fingerstyle guitarists/composers on the scene today. She is the first woman to have won the National Fingerpicking Guitar Championship. She enjoys touring as is evidenced by her "recipes from the road" on her website. She uses GHS Muriel Anderson signature strings on both her guitar and harp guitar. www.murielanderson.com
Don Alder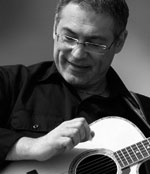 Don is known for creating a wall of sound with just an acoustic guitar making one believe he's hiding a 4 piece band. He currently is the only guitarist on the planet to win the three prestigious Guitar titles of 2007 International Fingerstyle Champion, 2010 Guitar Player Magazine Guitar Superstar Champion, and the 2011 Worldwide Guitar Idol. His unique style and energetic performances have been called intense, passionate and awe-inspiring. www.donalder.com
Richard Gilewitz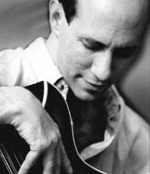 Once touted as one of the strangest men in acoustic music by Spectrum Magazine, fingerstyle guitarist Richard Gilewitz lives up to this depiction with his rousing performances filled with amazing chops, humor, and a history of the acoustic guitar from blues to folk, traditional to classical and somewhere in between. Aptly named as one of the "Men of Steel" by Fingerstyle Guitar Magazine, Richard regularly fascinates his audiences with fingerstyle gymnastics while spinning yarns too unbelievable not to be true. www.richardgilewitz.com
Pete Huttlinger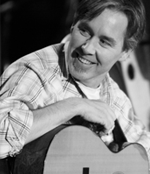 Pete Huttlinger has become widely known as one of the most awe-inspiring acoustic guitar players in the world. His unique arrangements and spell-binding musicality and precision have entertained audiences from Los Angeles to Milan. He toured with John Denver for many years and appears with Country/Pop superstar LeAnn Rimes who often requests him for her acoustic performances, and ABC's "Dancing With The Stars." www.petehuttlinger.com/
The Ernoir (Ernie Jackson)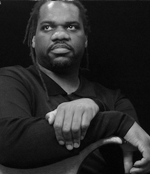 Ernie Jackson "The Ernoir" is a music technology expert and scholar, from the recording process to equipment manufacturing. Ernie is the author of The Music of Justin Holland, the first African-American classical guitarist, The Everything Guitar Book, and the Guitar Chord Composer. His instructional video "Fingerstyle Funk", was produced by TrueFire. Ernie is a full-time professor of music technology at Queensborough Community College in Bayside, NY and an adjunct professor of music technology and guitar at Wagner College.. www.borntorock.com/ernie.html
Tim May
Flatpicker Tim May has been working in the Nashville area for over 20 years as a sideman, session player, band member and performer. Tim has toured with Patty Loveless and John Cowan, and working as a regular on the Grand Ole Opry with Mike Snider. Tim was the solo guitarist on Charlie Daniels' recording of I'll Fly Away, which was nominated for the Best Country Instrumental Performance Grammy.timmaymusic.net
J-Amanda Monaco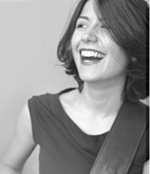 Since moving to New York City, Amanda Monaco has performed with a variety of musical groups, from jazz chamber ensembles and big bands to regular appearances with her own groups at such venues as Birdland, Joe's Pub, and The Blue Note, to name a few. Amanda's current projects includes her quartet (aka Deathblow), a jazz and improvisational music ensemble that combines free-bop sensibilities with through-composed pieces equal parts textural, adventurous, and whimsical. www.amandamonaco.com
Ladd Smith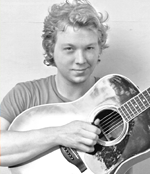 To hear Ladd Smith sing & play, your ears will tell you that you're hearing a veteran singer/songwriter, a master guitar virtuoso and an experienced performer who can reach out and effortlessly touch your soul. He has recorded 3 original albums, play on nearly 400 sessions and perform at over 1,000 live shows and shared the stage and/or studio with Blake Shelton, Heartland, Phil Vassar, Merle Haggard, Confederate Railroad, Mustang Sally, Clay Walker, and many more. www.laddsmith.com
Tierra Negra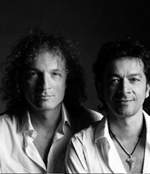 In the world of modern Flamenco, few artists have attained the heights of Tierra Negra. Founded by the two German guitarist Leo Henrichs and Raughi Ebert 1997. Tierra Negra is often cited as the protagonists of Flamenco Nuevo, the new wave. Tierra Negra may infuse their sound with elements of folklore, jazz and even pop, but the theme never strays far from the infectious rhythm and melody of Rumba-Flamenco. www.myspace.com/tierranegra
Joe Robinson
The amazing skill of this young guitar player is underscored by his winning TV's Australia's Got Talent in 2008, being voted Best New Talent in Guitar Player magazine's annual Reader's Poll and just recently being named one of Australia's 50 Greatest Guitarists of all time by Australian Guitar magazine. With his new album Let Me Introduce You, Robinson has made a daring quantum leap. The gifted young virtuoso has redefined himself as a budding pop-world visionary, deftly walking a tightrope between the instrumental music that's put him in the spotlight and a unique fusion of vocally based rock, blues, jazz, country and R&B that's entirely his own. www.joerobinson.com
Frank Vignola & Vinny Raniolo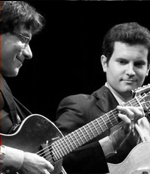 Frank is one of the most accomplished, multi-dimensional players walking the planet today. He's demonstrated that he is capable of playing everything from fusion and commercial pop-jazz to hard bebop, post-bop, and swing. Vinny is very dedicated to his career as a professional touring musician, studio musician, educator and arranger. Vinny now tours the world with Frank Vignola and guitar virtuoso from Austrailia, Tommy Emmanuel. www.FrankVignola.com | www.vinnyraniolo.com
Bart Walker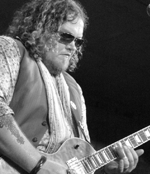 A born virtuoso who began playing and singing at age four, Walker and his band — which includes ex-Stevie Ray Vaughan keyboardist Reece Wynans — make his original plucked-from-life tunes sound like classics, delivered with the same incendiary energy as the live performances that have won them a growing following in the South and Midwest. Bart Walker was awarded the prestigious Gibson Guitar Best Blues Guitarist in the 2012 International Blues Challenge. www.thebartwalkerband.com
A Few Words from our Valued Sponsors
"All Star Guitar Night is always a fantastic celebration of guitar talent and the perfect venue to present Guitar Player Magazine's Legends award. Additionally, the sheer volume of marketing and promotion done around the event also serves to put our brand in front of literally thousands of guitar fans. It's a great show and a great cause!"  John Pledger, Music Player Network
"Year after year ASGN meets and exceeds our expectations for the level of excitement they create for a concert event.  Reverend Guitars proudly sponsors the show, and most importantly, our dealers consistently tell us it was the highlight of their NAMM experience."  Ken Haas, Reverend Musical Instruments
"Yamaha is proud to be associated with Muriel Anderson's All Star Guitar Night. Muriel and TrueFire always host an incredible show with an amazing lineup of incredible guitarist that come together for a worthy cause. For Yamaha and our top guitar dealers, the All Star Guitar Night is the highlight of the NAMM show!"  Dennis J. Webster, Yamaha Corporation of America
"All Star Guitar Night is truly one of the highlights the NAMM Show for our dealers and customers. It's like the Extreme Games for guitar players – it's always entertaining, and always delivers top-shelf exposure for our brand! We're very glad that Greg Bennett Guitars is a part of this industry standard."  John Hawkins, Samick Music Corporation