Friday, July 22, 2011 | The Renaissance Hotel in Downtown Nashville

Thank you so much for everyone who attended and supported the Summer ASGN show in Nashville, TN. we had an amazing number of attendees both viewing the show and participating in the silent auction. Thank you to everyone who made this night happen.
The Players
Muriel Anderson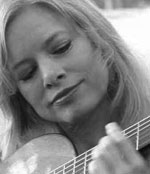 Widely respected as one of the country"s foremost guitarists. She is host and originator of the renowned "Muriel Anderson"s ALL STAR GUITAR NIGHT" as well as founder of the Music for Life Alliance. For the past 14 years, Muriel Anderson"s All Star Guitar Night concert series has brought together the world"s best guitar players and the music community in support of a great cause. www.murielanderson.com
Lee Ritenour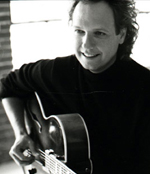 Grammy award winning guitarist Ritenour received a rich cross section of exposure to jazz, rock and Brazilian music. From one of his first sessions at 16 with the Mamas and Papas to accompanying Lena Horne and Tony Bennett at 18, his 40 year eclectic and storied career is highlighted by a Grammy Award win for his 1986 collaboration with Dave Grusin, Harlequin; 17 Grammy nominations; numerous #1 spots in guitar polls and "Alumnus of the Year" award from USC. www.leeritenour.com
Brent Mason
Brent is one of the most recorded guitarists in history. As well as being a Grammy Award winning artist he is also 16 times winner of the Academy of Country Music, the CMA, a NAMMIE winner and for many years has won the annual Music City Allstars Award. Brent is well-known and respected throughout the music industry. His masterful and versatile playing of electric, acoustic and classical guitar sets the bar of excellence for professional and aspiring guitarists alike. www.brentmason.com
Rick Vito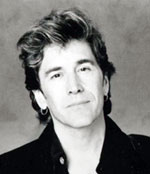 Few musicians can lay claim to the caliber of credits held by singer-guitarist, Rick. His stellar slide and lead guitar work has enriched the recordings and performances of many legendary Hall of Fame rock and blues artists. He has appeared on over one hundred released recordings, and his slide solo on Seger"s "Like A Rock," has been heard by millions as the guitar voice on the Chevrolet truck TV commercial ads! www.rickvito.com
Seymour Duncan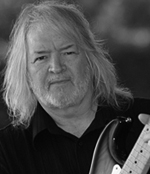 A guitarist and guitar repairman, but best known as the man behind Seymour Duncan Company, the manufacturer of guitar pickups, bass pickups, and effects pedals. While he developed his playing skills, Seymour"s knowledge of how guitars work developed at an equally prodigious pace. He is still very involved in best online casino designing and fabricating pickups at the factory as well as playing guitar and making appearances at clinics and conventions. www.seymourduncan.com
Steve Rutledge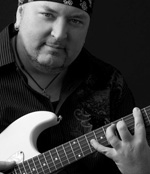 Steve Rutledge knew his destiny from a very early age—music. After years of paying dues and honing his skills Steve is living his dream as a professional musician and producer in Nashville, Tennessee. He has played for audiences worldwide and shared the stage with artist like Trace Adkins, Reba, Emerson Drive, Monte Montgomery, Montgomery Gentry, John Fogerty, The Eagles, Lonestar, James Otto, Big and Rich, Gretchen Wilson, Taylor Swift, and many more. www.reverbnation.com/steverutledgemsic
Carl Tosten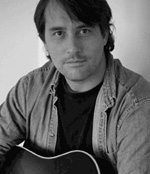 Carl is a musician whose style defies easy classification. With his strong and soulful voice and an eclectic & expressive guitar technique that includes percussion, tapping, multiple open tunings and capos, Tosten has been called an "acoustic one-man band." His live performances are filled with intense energy, stories, and songs that captivate and inspire his audiences. www.carltosten.com
Tierra Negra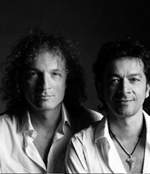 In the world of modern Flamenco, few artists have attained the heights of Tierra Negra. Founded by the two German guitarist Leo Henrichs and Raughi Ebert 1997. Tierra Negra is often cited as the protagonists of Flamenco Nuevo, the new wave. Tierra Negra may infuse their sound with elements of folklore, jazz and even pop, but the theme never strays far from the infectious rhythm and melody of Rumba-Flamenco. www.myspace.com/tierranegra
Anita Camarella & Davide Facchini Duo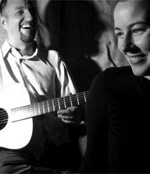 The Duo was born from the union of two musicians coming from different musical directions. Anita Camarella and Davide Facchini benefit from a wide professional experience and have the same passion and curiosity for the different musical languages. This talented couple boasts a large repertoire. Their music reflects the influences of swing, jazz, folk, and their own compositions are fresh and original. www.anitadavideduo.com
The Venue
Connected directly to the Nashville Convention Center, the Renaissance Nashville Hotel in downtown Nashville. The summer All Star Guitar Night show will take place in the grand ballroom, within arm's length of the show floor and feature a premium entertainment experience.
Renaissance Nashville Hotel
611 Commerce Street  |  Nashville, TN

Muriel"s wardrobe graciously provided by Clothes Town (Nashville, TN)
A Few Words from our Valued Sponsors
"All Star Guitar Night is always a fantastic celebration of guitar talent and the perfect venue to present Guitar Player Magazine's Legends award. Additionally, the sheer volume of marketing and promotion done around the event also serves to put our brand in front of literally thousands of guitar fans. It's a great show and a great cause!"  John Pledger, Music Player Network
"Year after year ASGN meets and exceeds our expectations for the level of excitement they create for a concert event.  Reverend Guitars proudly sponsors the show, and most importantly, our dealers consistently tell us it was the highlight of their NAMM experience."  Ken Haas, Reverend Musical Instruments
"Yamaha is proud to be associated with Muriel Anderson's All Star Guitar Night. Muriel and TrueFire always host an incredible show with an amazing lineup of incredible guitarist that come together for a worthy cause. For Yamaha and our top guitar dealers, the All Star Guitar Night is the highlight of the NAMM show!"  Dennis J. Webster, Yamaha Corporation of America
"All Star Guitar Night is truly one of the highlights the NAMM Show for our dealers and customers. It's like the Extreme Games for guitar players – it's always entertaining, and always delivers top-shelf exposure for our brand! We're very glad that Greg Bennett Guitars is a part of this industry standard."  John Hawkins, Samick Music Corporation