Muriel Anderson's All Star Guitar Night Unplugged,  July 15, 2017, Nashville, TN | 3rd & Lindsley
What a great night we had!  I enjoyed playing with Stanley Jordan and his daughter Julia, and there were great performances from Michael Kelsey, Laurence Juber, Jack Pearson, Brooks Robertson, Dan Bankhurst, Sašo Zver, Pat Bergeson, Brad Davis, Rob Ickes & Trey Hensley!
Thank you to our wonderful sponsors, artists, our Stage manager Bill Vorndick, Judith Beckedorf, Kit and John, all the volunteers and the 3rd And Lindsley crew. And of course thank you for coming out and listening!
Muriel
---
The Sponsors
Please show your support to our sponsors who make the All Star Guitar Night possible!  Our title sponsor Yamaha Guitars, as well as Guitar Player Magazine, Alvarez, GHS Strings, NAMM, Sam Ash Music, and you can watch the broadcast by NuMuBu at nmblive.com/murielanderson
The Players
Muriel Anderson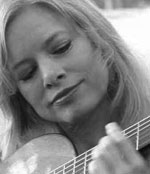 Founder and host of the ALL STAR GUITAR NIGHT® and founder of the Music for Life Alliance charity, Muriel Anderson is widely respected as one of the premier fingerstyle guitarists/composers on the scene today. She is the first woman to have won the National Fingerpicking Guitar Championship. She enjoys touring as is evidenced by her "recipes from the road" on her website. She uses GHS Muriel Anderson signature strings on both her guitar and harp guitar. www.murielanderson.com
Stanley Jordan
In a career that took flight in 1985 with commercial and critical acclaim, guitar virtuoso Stanley Jordan has consistently displayed a chameleonic musical persona of openness, imagination, versatility and maverick daring. Be it bold reinventions of classical masterpieces or soulful explorations through pop-rock hits, to blazing straight ahead jazz forays and ultramodern improvisational works – solo or with a group – Jordan can always be counted on to take listeners on breathless journeys into the unexpected. www.stanleyjordan.com
Laurence Juber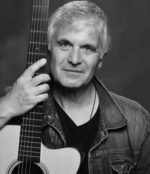 GRAMMY® winning guitarist Laurence Juber is a solo performer, recording artist, composer and arranger. His playing fuses folk, jazz, blues, pop and classical styles, creating a multi-faceted performance that belies the use of only one instrument and has released 25 solo albums which spotlight his unique touch and tone on acoustic guitar. As a studio musician, he can be heard on recordings from artists as diverse as Dan Hicks & The Hot Licks, Seal and the French chanteuse Sylvie Vartin, plus he is featured on the soundtracks to hundreds of TV shows and movies including the academy award-winning Dirty Dancing. www.laurencejuber.com
Jack Pearson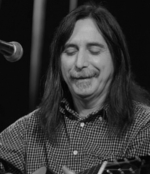 A native of Nashville, Tennessee, Jack has been influenced by many styles of music and his knowledge of the history of each allows him to deliver a "true to the tradition" performance. During his 40 year career he has mastered a wide range of instruments including electric, slide, acoustic and resonator guitar, mandolin, old time banjo and Hammond organ, which he incorporates into many musical styles such as blues & roots music; jazz & bebop; pop & rock; and bluegrass & country. His versatility and musicianship keep his live shows and recordings fresh and exciting. www.jackpearson.com
Pat Bergeson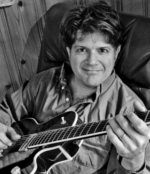 Guitarist and harmonica player Pat Bergeson has written, toured, and recorded with many of his musical heroes. Beginning at the University of Illinois in his home state, he moved on to New York City and picked up a Jazz Studies degree at William Patterson University. After playing in New York for ten years, he arrived in Nashville upon the request of Chet Atkins who heard Pat on a demo tape. Chet invited him to play on his album Sneakin' Around with Jerry Reed, and later featured Pat's guitar and compositions on his 1994 release Read My Licks. They were good friends and toured together for several years. www.patbergeson.com
Brooks Robertson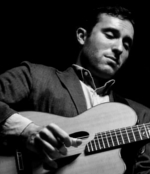 Hailed by prominent exponents of his instrument like Nokie Edwards, Thom Bresh, John Jorgenson and Mason Williams, the young fingerstyle guitarist embodies the creative vision of a postmodern world: It's the music that counts. Brooks utilizes his superb technical abilities to play bass, rhythm and melody simultaneously and surpass the borders of conventional genres. He merges hauntingly beautiful compositions, country rhythms and jazzy harmonies with funky licks into his very own art form – sometimes delivered with a punch, sometimes with a smile. www.brooksrobertson.com
Dan Bankhurst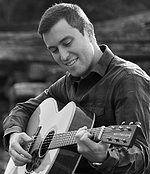 Soulful. Genuine. Refreshing. These are the words most used in describing Dan Bankhurst and his unique approach to music. With roots in rock, blues, soul, funk, and jazz, the popular, Nashville-based guitarist taps into these influences in bringing a new facet (and groove) to traditional and contemporary fingerstyle guitar playing. Dan, who won the International Home of the Legends Thumbpicking Competition in 2013 and appeared at the Chet Atkins Tribute Show in Nashville in 2014. www.danbankhurst.com
Michael Kelsey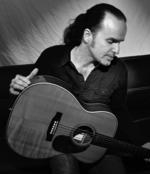 Michael Kelsey, born and raised in Lafayette, Indiana, is a rhythmic, inspired guitarist and performance artist who blends many musical genres with fervor and grace. When he hits the stage to perform, he plays every inch of his guitar pulling out every part of it or anything else an arm's length or foot kick away. Through out a performance Michael may make use of technology, his improv skills, objects in the room, and audience interaction to make music for the ears but more importantly a musical experience for the senses. www.michaelkelsey.com
Sašo Zver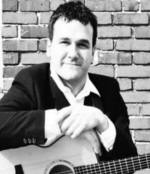 In his almost 30 years of playing guitar and performing, Sašo Zver, a Slovenian native, recorded or played with with Tommy Emmanuel, Thom Bresh, Pete Huttlinger, Guy Van Duser, John Goodman, and Woody Mann, among others, throughout Europe and USA. After two sold out CDs: "Music from Monochrome Times" (2007) and "Guitar Tales" (2009), Sašo is back in the studio cutting the material for the upcoming release. Berklee College of Music alumnus also teaches guitar and piano privately and online to students around the world. www.sasozver.com/
Brad Davis
Brad Davis is known for his original amazing Double-Down-Up guitar technique. Brad Davis has worked with the likes of Willie Nelson, Sheryl Crow, Earl Scruggs, David Lee Roth, Emmy Lou Harris, Pam Tillis, Marty Stuart, Dwight Yokam, Tommy Shaw, Travis Tritt, Merle Haggard, Johnny Cash, Steve Earl, Billy Bob Thornton, just to name a few. Brad has also appeared on Leno, Conan, The View, Good Morning America, Letterman and Jimmy Kimmel. www.braddavismusic.com
Rob Ickes & Trey Hensley
This unique collaborative effort between two uniquely gifted musicians is bound to be a revelation to traditional music fans on several counts. Rob Ickes is a longtime, well-established instrumental giant, and Trey Hensley is newly arrived in Music City, bursting with talent both as a vocalist and guitarist. www.robandtrey.com/
A Few Words from our Sponsors
"All Star Guitar Night is always a fantastic celebration of guitar talent and the perfect venue to present Guitar Player Magazine's Legends award. Additionally, the sheer volume of marketing and promotion done around the event also serves to put our brand in front of literally thousands of guitar fans. It's a great show and a great cause!"  John Pledger, Music Player Network/ Guitar Player Magazine
"Yamaha is proud to be associated with Muriel Anderson's All Star Guitar Night. Muriel and TrueFire always host an incredible show with an amazing lineup of incredible guitarist that come together for a worthy cause. For Yamaha and our top guitar dealers, the All Star Guitar Night is the highlight of the NAMM show!"  Dennis J. Webster, Yamaha Corporation of America