WATCH ASGN 2021 FRIENDS OF CHET ATKINS
Click below/right for "Friends of Chet Atkins" show with Tommy Emmanuel, Martin Taylor, John Knowles, Doyle Dykes, Lee Roy Parnell, Muriel Anderson, and special guests Mark Knopfler & Steve Wariner who appeared exclusively for the NAMM Believe in Music week. Jan 21, 2021. We appreciate your donations to the Music for Life Alliance, supporting music programs for students in need. Watch the full show, or just the extra tracks if you saw the NAMM performance.
The Players
Featured guitarists for this show are all friends of Chet Atkins, who was a great influence in their lives and music, spanning many styles. Artists include Tommy Emmanuel, Martin Taylor, Lee Roy Parnell, John Knowles, Doyle Dykes, Steve Wariner, Muriel Anderson, ending with a video from Mark Knopfler.

Muriel Anderson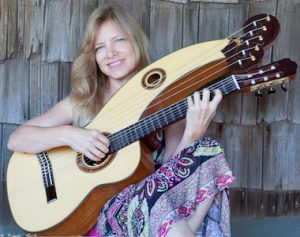 Founder and host of the ALL STAR GUITAR NIGHT® and founder of the Music for Life Alliance charity, Muriel Anderson is widely respected as one of the premier fingerstyle guitarists/composers on the scene today. She is the first woman to have won the National Fingerpicking Guitar Championship. She enjoys touring as is evidenced by her "recipes from the road" on her website. She uses GHS Muriel Anderson signature strings on both her guitar and harp guitar.
Tommy Emmanuel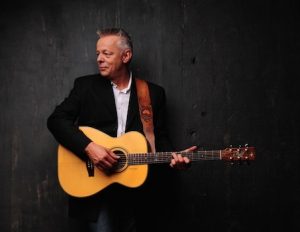 Tommy Emmanuel has achieved enough musical milestones to satisfy several lifetimes. At the age of six, he was touring regional Australia with his family band. By 30, he was a rock n' roll lead guitarist burning up stadiums in Europe. At 44, he became one of five people ever named a Certified Guitar Player by his idol, music icon Chet Atkins. Today, he shares his sheer joy and energy at hundreds of sold-out shows every year from Nashville to Sydney to London.
John Knowles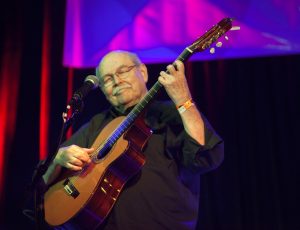 John Knowles has worked with the finest fingerstyle and classical guitarists including Chet Atkins, Jerry Reed, Lenny Breau, Tommy Emmanuel, and the Romero Family. His music has been recorded by Chet, Jerry, Tommy, the Romero Family and James Galway. His Gorilla Song (co-written with his son Jay) is an international hit with recordings by Raffi and XUXA. Guitarists around the world learn from his FingerStyle Quarterly. John's work has won a Grammy and two Emmy nominations. In 1996, Chet Atkins awarded John the first Honorary CGP (Certified Guitar Player) degree and in 2004, John was inducted into the National Thumb Picker's Hall of Fame for the second time. John earned his PhD in physics from Texas Christian University in 1968.
Martin Taylor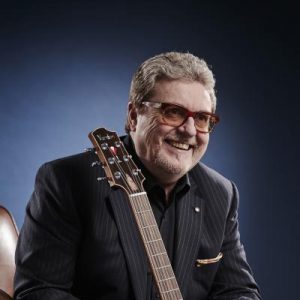 Grammy nominated musician  Dr. Martin Taylor, MBE, is a virtuoso guitarist, composer, educator and musical innovator whom magazine calls  'THE Acoustic Guitarist of his Generation'. Widely considered to be the world's foremost exponent of solo jazz and fingerstyle guitar playing, Martin possesses an inimitable style that has earned him global acclaim from fellow musicians, fans and critics alike. He dazzles audiences with a signature style that artfully combines his virtuosity, emotion and humor with a strong, engaging stage presence.
Lee Roy Parnell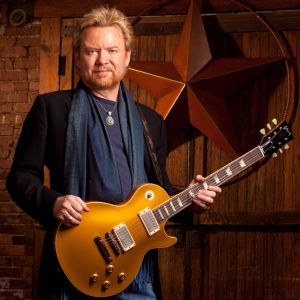 Lee Roy Parnell is part of a long line of Texas roots-music eclectics and is among the elite few who can be identified as a triple threat. An ace guitarist, as well as a distinctive singer, and hit songwriter, his music runs the gamut of diversity. Combining the influences of blue-eyed soul, Delta blues, road house rock, Southern boogie, Texas swing, and gospel, Parnell's sound defies conventional classification. He draws from a broad range of musical sources and combines them with seamless dexterity and, unlike many other hard-to-pigeonhole artists, Parnell has enjoyed a run of success on the country and blues charts. He reflects, "I am a writer, guitarist, vocalist & a performer. Every skill set feeds the next. I've never been able to separate one from the other. It all starts with the song and when writing I've found that nothing is stronger than the truth. It is from that wellspring that my singing and playing are born…performing, too. My goal is to keep it honest and let the listener feel what I'm feeling. No matter our different walks in life I believe that most of us experience similar emotions. I'm tapping into you as much as you are tapping into me."
Doyle Dykes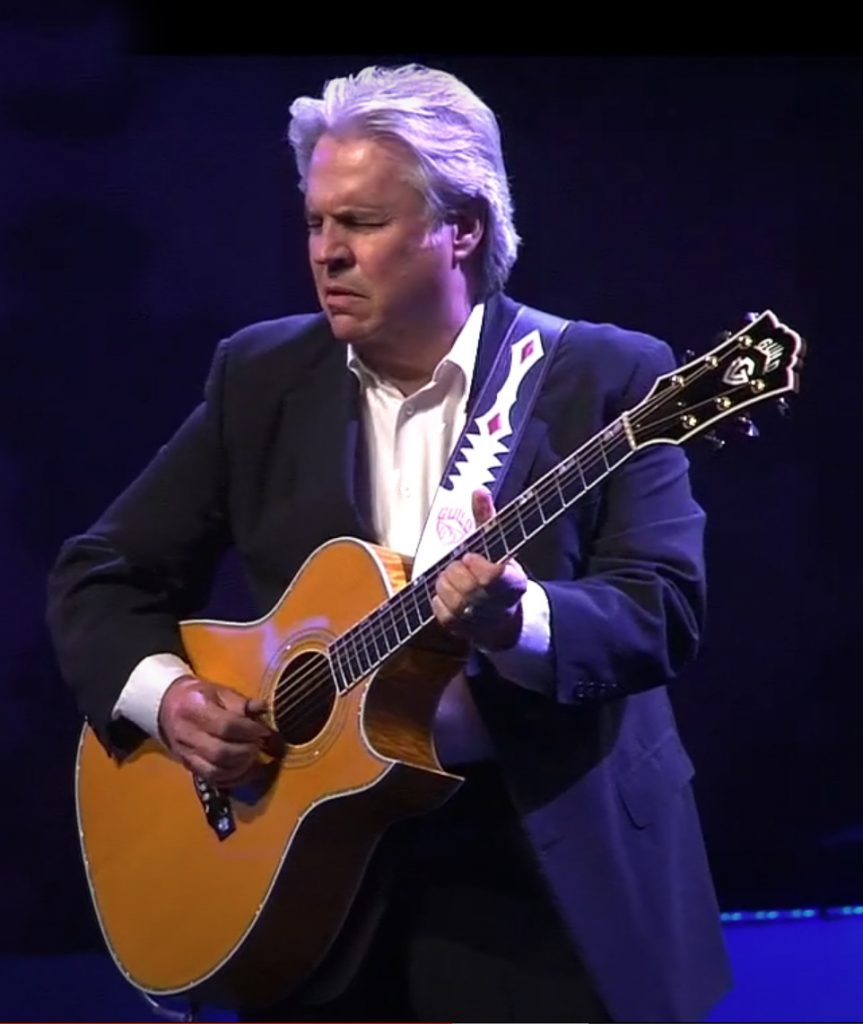 Doyle Dykes is influenced by a wide variety of musical styles, from the country of Chet Atkins to the rock and roll of Duane Eddy and the Beatles, yet he has developed a distinct, recognizable sound that amazes audiences with skill while capturing hearts with sincerity and soul. "Doyle is one of the finest fingerpicking guitarists around. I sincerely admire him as a person and as a musician." — Chet Atkins, CGP
Steve Wariner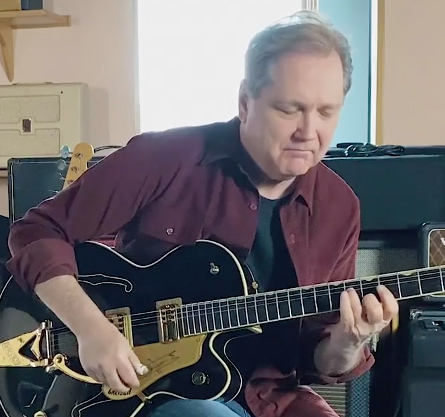 Steve Wariner is a Singer/songwriter and multi-instrumentalist who continues to inspire artists today. Wariner has become a modern-day multi-genre icon, earning 14 No. 1 hits, over 30 Top 10 singles, three RIAA-certified Gold albums, the Minnie Pearl Humanitarian Award, four GRAMMY Awards, four CMA Awards, three ACM Awards, two TNN/Music City News Awards, a Christian Country Music Association Award, a CMA Triple Play Award, and a host of other awards including one of only three living guitar players in the world to be given the "Certified Guitar Player" (CGP) award by Chet Atkins. Steve appears exclusively for NAMM's Believe in Music Week Jan 21st performance
Mark Knopfler
One of Chet Atkins's finest friends, Mark Knopfler's solo work and his work with Dire Straits have made him an international household name. Mark contributes one of his videos for this All Star Guitar Night, exclusively for NAMM's Believe in Music Week Jan 21st performance.
---
"It's the inherent spirit of very talented artists that makes each All Star Guitar Night show a transforming experience." shares Muriel Anderson.
Even in this time of reduced income, artists graciously give live and recorded performances, and we encourage your tips to the artists. All tips collected HERE the week of Jan 21st will be divided equally among the players. After that time, please indicate for ASGN.
About the Music for Life Alliance
Founded by Muriel Anderson, The Music For Life Alliance provides grants and fundraising support for non-profit organizations that provide instruments and/or lessons to kids who might not otherwise experience the joy of playing music. It is a 501c(3) tax exempt, not-for-profit charity that is funded by Muriel Anderson's All Star Guitar Night, Muriel's solo concerts, and individual donations.
Thank you! …Muriel Anderson