Saturday, January 15th, 2011  |  The Marriott Hotel, Anaheim, CA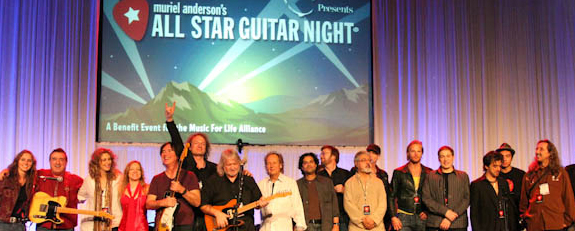 Thank you so much for everyone who attended and supported the Winter ASGN show in Anaheim, CA. Not only did we break records with the number of performers and sponsors who partnered with us, but we had an amazing number of attendees both viewing the show and participating in the silent auction. Thank you to everyone who made this night happen.
View Photos from this Show More Photos
The Sponsors
We want to extend a huge thank you to our sponsors this year: Yamaha Guitars (presenting sponsor), GHS Strings/Rocktron, Guitar Player Magazine, Epiphone, Seymour Duncan, Luna Guitars, Kyser Musical Products, Voyage Air Guitars, Reverend Guitars, ArtistWorks, G&L, Sony Creative Software, Shadow Electronics, Hartke, BBE Sound, NAMM and Fender.
The Venue: Marriott Anaheim

The Marriott Anaheim hotel is conveniently located in the heart of the Anaheim Resort District. The Winter All Star Guitar Night was hosted in the Grand Ballroom with the Silent Auction accessible from the main hallway lobby.
The Players
Muriel Anderson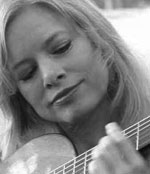 Widely respected as one of the country's foremost guitarists. She is host and originator of the renowned "Muriel Anderson's ALL STAR GUITAR NIGHT" as well as founder of the Music for Life Alliance. For the past 14 years, Muriel Anderson's All Star Guitar Night concert series has brought together the world's best guitar players and the music community in support of a great cause. www.murielanderson.com
Don Alder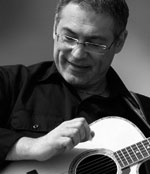 Don is known for creating a wall of sound with just an acoustic guitar making one believe he's hiding a 4 piece band. He currently is the only guitarist on the planet to win the two prestigious Guitar titles of 2007 International Fingerstyle Champion and recently crowned 2010 Guitar Player Magazine Guitar Superstar Champion. His unique style and energetic performances have been called intense, passionate and awe-inspiring. www.donalder.com
Peter Bursch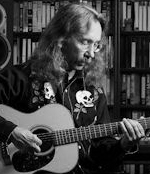 Peter is a famous German-born author, guitarist and voted the so called "Guitar Teacher of the Nation.". He authored of more than 15 guitar and song-books and has worked as the studio guitarist for famous German bands such as BAP, BLÄCK FÖÖSS but is best known as founder, composer and guitarist of the Band BRÖSELMASCHINE, one of the oldest and most respected rock bands in Germany. www.peter-bursch.de
Seymour Duncan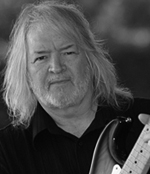 A guitarist and guitar repairman, but best known as the man behind Seymour Duncan Company, the manufacturer of guitar pickups, bass pickups, and effects pedals. While he developed his playing skills, Seymour's knowledge of how guitars work developed at an equally prodigious pace. He is still very involved in designing and fabricating pickups at the factory as well as playing guitar and making appearances at clinics and conventions. www.seymourduncan.com
Vicki Genfan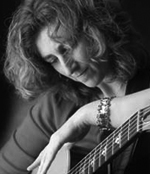 Vicki is a fiercely original musician, singer, composer. Transmuting jazz, funk and world music in a contemporary folk alchemy, Vicki draws from a diverse palette of harmonies, rhythms and modal tunings. Studied in both classical and jazz guitar, she has been featured on numerous recordings, radio and television. Vicki performs extensively to an ever-growing audience. In 2008, Vicki was awarded Guitar Player's Guitar Superstar 2008 Award. www.vickigenfan.com
Danny Gottlieb
Danny is one of the most popular drummers in jazz and contemporary music. While best known as the drummer in the original Pat Metheny Group, Danny, during the past 25 years, has performed and recorded with some of the world's greatest musicians. He also appears on over 300 cd's to date, including 5 Grammy winners. www.dannygottlieb.com
Stu Hamm
Stu has firmly established himself as one of the foremost technical masters of the bass guitar, and his performances with Steve Vai, Joe Satriani and the all-bass show BX3 have wowed audiences all over the world. It was playing live on tour with Satriani that brought Hamm's skills to national attention. Subsequent recordings with Satriani and other rock/fusion artists along with the release of his own solo recordings. www. stuarthamm.net
Fareed Haque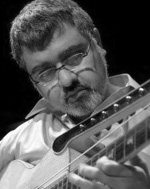 Fareed is a fusion guitar virtuoso of Pakistani and Chilean descent. He is renowned for bringing classical and jazz styles to his jam band collaborations, including, but not limited to, those with Paquito D'Rivera, Dave Holland, Sting, Joe Henderson, Lester Bowie, Arturo Sandoval, Robert Walter, Keller Williams, Medeski and more recently with George Brooks on "Summit" and Garaj Mahal. Haque received the 'Most Valuable Player' award at the 2002 High Sierra Music Festival. www.fareed.com
Makana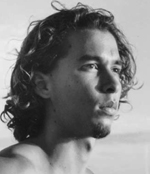 A Master of Hawaiian Slack Key Guitar and pioneer of his own style, SLACK ROCK, Makana's playing evokes a symphonic quality that defies convention. His dynamic solo performances, ranging from opera houses to the White House, often incite standing ovations. "An immensely gifted artist … instrumental brilliance bears comparison with the work of such groundbreaking acoustic guitarists as John Fahey and Michael Hedges." – Maui News www.makanamusic.com
Tierra Negra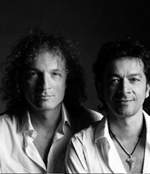 In the world of modern Flamenco, few artists have attained the heights of Tierra Negra. Founded by the two German guitarist Leo Henrichs and Raughi Ebert 1997. Tierra Negra is often cited as the protagonists of Flamenco Nuevo, the new wave. Tierra Negra may infuse their sound with elements of folklore, jazz and even pop, but the theme never strays far from the infectious rhythm and melody of Rumba-Flamenco. www.myspace.com/tierranegra
Andreas Oberg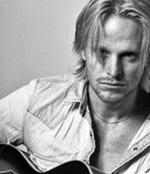 At the age of 18, Andreas made a name for himself on the vibrant Swedish jazz scene performing with many of Sweden's top jazz artists and was admitted to the Royal Music Academy in Stockholm. Andreas plays both mainstream jazz, modern jazz and gypsy swing. His playing has impressed jazz listeners all over the world with his energy, swing and technique. www.andreas-oberg.com
Ravi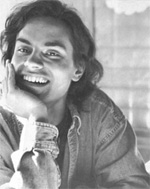 Ravi is an accomplished singer/songwriter who shot to worldwide fame at a young age as the guitarist for the '90's band Hanson. Hanson's triple Grammy nominated chart-topping song "MmmBop" catapulted the band into the music stratosphere, taking Ravi to stages at the White House, Jay Leno, David Letterman, Saturday Night Live, Rosie O'Donnell, and Madison Square Garden, as well as the Louisiana Superdome as a solo artist. www.heyravi.com
Lee Ritenour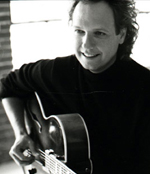 Grammy award winning guitarist Ritenour received a rich cross section of exposure to jazz, rock and Brazilian music. From one of his first sessions at 16 with the Mamas and Papas to accompanying Lena Horne and Tony Bennett at 18, his 40 year eclectic and storied career is highlighted by a Grammy Award win for his 1986 collaboration with Dave Grusin, Harlequin; 17 Grammy nominations; numerous #1 spots in guitar polls and "Alumnus of the Year" award from USC. www.leeritenour.com
Billy Sheehan
Billy has changed the way bass guitar is played. He recorded two platinum selling albums with the former Van Halen front man before setting out on his own. Forming Mr. Big in 1989, the band achieved a Billboard #1 single in the US and 14 other countries. Voted the "Best Rock Bass Player" 5 times in Guitar Player magazines Readers Poll, an honor which placed him in their "Gallery of Greats". www.billysheehan.com
Martin Taylor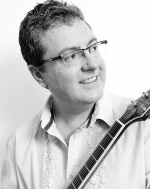 Award winning guitarist Martin has established a unique musical career as an internationally acclaimed musician, and his inimitable style has seen him recognized as the world's foremost exponent of solo jazz guitar playing. As well as being a true guitar innovator, he is also a master concert performer, dazzling audiences with his solo shows, which combine virtuosity, emotion, humor, with a strong stage presence. www.martintaylor.com
Steve Trovato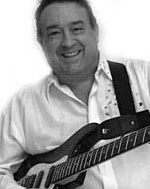 Steve is a multi-stylist guitar wizard. Although he is best known as a world class country guitarist, he plays and is equally proficient at all popular guitar styles. He maintains a full-time position in the Studio Jazz Guitar Department at the University of Southern California and has an exciting career in several facets of the music industry. www.stevetrovato.com
Carl Verheyen
In his 40-plus years of playing the instrument, Carl has created a wildly successful, multi-faceted career. He is a critically-acclaimed musician with ten CDs released worldwide and is commonly regarded as a guitar virtuoso capable of playing any style of music with remarkable mastery and conviction.
www.carlverheyen.com
Rick Vito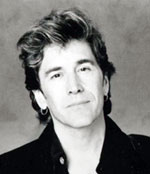 Few musicians can lay claim to the caliber of credits held by singer-guitarist, Rick. His stellar slide and lead guitar work has enriched the recordings and performances of many legendary Hall of Fame rock and blues artists. He has appeared on over one hundred released recordings, and his slide solo on Seger's "Like A Rock," has been heard by millions as the guitar voice on the Chevrolet truck TV commercial ads! www.rickvito.com
David Wilcox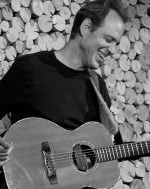 David is an American folk musician and singer-songwriter guitarist whos been in the music business since the 80s. In 2008 Wilcox was honored with a silver award along with Bob Dylan, in Acoustic Guitar's singer/songwriter category. A New York Times music critic wrote Wilcox has a "handful of sterling folk-pop songs, a genial voice and enough guitar virtuosity to make even his lesser material sound convincing." www.davidwilcox.com
Little Kids Rock Kids
Little Kids Rock knows that music is a critical component of a first-rate education. We inspire children to express themselves through music, building the creativity, confidence, and self-esteem that are critical to success in school and beyond. Local Los Angeles students will treat us to a kickin' performance. Little Kids Rock staff, volunteers and their director Dave Wish are familiar faces at the show and around the silent auction tables! www.littlekidsrock.org