About All Star Guitar Night
Thursday, July 17, 2014 | Davidson Ballroom @ Music City Center, Nashville, TN
Now in its 19th year, Muriel Anderson's All Star Guitar Night is NAMM's longest running, most widely recognized, and most successful sponsored event. ASGN is a unique, guitar-centric event bringing together talented musicians for a night of both acoustic and electric music. The finest pickers on the planet assemble on stage to amaze standing-room-only audiences. The event typically features an acoustic and an electric set, featuring artists with household names as well as up-and-coming musicians.
While the evening celebrates the guitar and entertains audiences, it also raises money and awareness for a very important cause – music education for children. The artists donate their time and talent and the sponsors generously fund this event so that disadvantaged children can have access to instruments and music instruction in their schools.
The Venue: Music City Center | Davidson Ballroom
NAMM Summer (along with All Star Guitar Night) was moved into the brand-new, state-of-the-art convention center. Music City Center is just south of Broadway on a 16-acre site adjacent to both the Bridgestone Arena and the Country Music Hall of Fame, and sits just steps from the Ryman Auditorium and Broadway honkytonks, where thousands of musical careers have launched. The show will be held in the Davidson Ballroom for our night of music.
Silent Auction, Artist Merch & Donations
We'll have our popular silent auction outside the ballroom (bid high and bid often). It's for a great cause and you'll go home happy! Artist merch will also be for sale. Artists donate their time to the evening's event so take a little bit of music home with you and you'll go home happy!
The Players
Muriel Anderson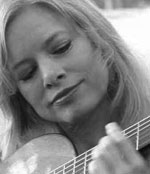 Founder and host of the ALL STAR GUITAR NIGHT® and founder of the Music for Life Alliance charity, Muriel Anderson is widely respected as one of the premier fingerstyle guitarists/composers on the scene today. She is the first woman to have won the National Fingerpicking Guitar Championship. She enjoys touring as is evidenced by her "recipes from the road" on her website. She uses GHS Muriel Anderson signature strings on both her guitar and harp guitar. www.murielanderson.com
John Corabi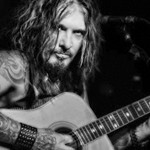 John Corabi is one of the most talented singers and songwriters to ever come out of the hard rock world. Whether it was with the Scream, Motley Crue, Union, or any of the other amazing recordings that he has been a part of, John's distinctive voice and emotive song writing can not be matched. With a past as colorful as John's, his future is what is most exciting! In early 2006 he began writing songs with writers in Nashville for some of the biggest names in country music, and has found time to write several TV show treatments, that are currently being pitched. www.johncorabimusic.com
Brian Grilli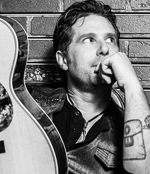 For rising star Brian Grilli, recording and producing an album of songs to showcase his songwriting and musicianship is a dream come true. Brian's song "Letters from An Outlaw" is to be featured on Season 7 of "Sons of Anarchy" and is on Brian's solo debut album, "Damn Good Day." Brian, who was formerly in the Regional Act, "The Trailerhood," is venturing out into virgin territory as a solo act.
www.briangrillimusic.com
Courtney Jaye
Using the sounds she has soaked up traveling and from spots she has called home (Athens, GA, Flagstaff, AZ, Austin, TX and Kauai, Hawaii), Courtney Jaye combines the results of experiences with work from various writing partners. Over the years Courtney has collaborated with Kristen Hall (Sugarland), Ben Bridwell (Band of Horses), Matthew Sweet, comedian Stephen Lynch and members of Black Rebel Motorcycle Club. The environment of new home base Nashville adds to the recording of Love and Forgiveness, the most recent release from Courtney Jaye. www.courtneyjaye.com
Adam Levy
Adam Levy has mastered the guitar and its versatility. He writes, performs, teaches and probably sleeps with a guitar. He is in heavy demand as a session player and a touring band member by top performers. Levy's guitar work has appeared on recordings by Norah Jones, Tracy Chapman, Amos Lee, Sex Mob, Ani DiFranco and many others. His books and tapes and videos are considered the best in the business and his teaching has been the gateway to a musical career for many artists www.adamlevy.com
Brent Mason
Brent is one of the most recorded guitarists in history. As well as being a Grammy Award winning artist he is also 16 times winner of the Academy of Country Music, the CMA, a NAMMIE winner and for many years has won the annual Music City Allstars Award. Brent is well-known and respected throughout the music industry. His masterful and versatile playing of electric, acoustic and classical guitar sets the bar of excellence for professional and aspiring guitarists alike. www.brentmason.com
Anders Osborne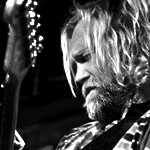 Rich and glorious…Osborne possesses a voice that rises out of the darkness to the light of a soulful, tremulous wail. He is a consummate showman and shaman, bending successive moments to suit his majestic purposes. Osborne seeks an epic quality to much of his music, crafting layer upon layer of hugely scaled soundscapes.…never lazily derivative…every slashing guitar figure, every cry of a lyric, seems to come from an authentic place.www.andersosborne.com
Jack Pearson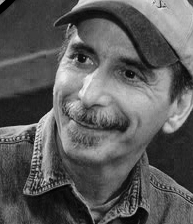 Jack Pearson is a Nashville guitarist, singer, songwriter, producer, session-musician Jack has worked either live or in the studio with a diverse group of artists and musicians including The Allman Brothers Band (member from 1997-1999), Gregg Allman, Vince Gill, Rodney Atkins, Delbert McClinton, Jimmy Buffett, Earl Scruggs, Chris LeDoux, Bobby "Blue" Bland, Mac McAnally, Amy Grant, Groove Holmes, Faith Hill, Lee Ann Womack, Ronnie Milsap, T. Graham Brown, Jimmy Hall, Gov't Mule, Buddy DeFranco, Shelby Lynne, Jimmy Raney, Jim Horn, Bonnie Bramlett, Mundell Lowe, The Jordanaires, Lee Roy Parnell, Billy Montana, Kirk Whalum, Jimmy Nalls, Chuck Leavell and the list goes on and on… www.jackpearson.com
Dave Pomeroy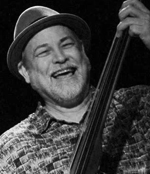 A Nashville vocalist, songwriter, and producer, Dave is best known as a bassist. He has played electric and acoustic bass in the studio for many recording artists in addition to his solo and concert work. He also has written numerous articles and columns for Bass Player magazine, and has contributed as a writer to a number of books about the music business. He is very involved with the music community and has served as president of the Nashville Musicians Association, AFM Local 257 of the American Federation of Musicians and was also elected to the AFM's International Executive Board.
www.earwavemusic.com/
Bryan Sutton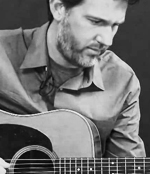 Bryan Sutton is one of the most sought after acoustic guitarists on the planet. Born in Asheville, North Carolina, Bryan grew up in a musical family and was immersed in the rich heritage of western North Carolina music. Sutton entered the bluegrass world in 1995 as a member of Ricky Skaggs' Kentucky Thunder band, playing on two Grammy award winning records. After his tenure with Skaggs, Bryan went on to build a career as a top studio guitarists in Nashville. His playing can be heard along side such names as Keith Urban, Dolly Parton, Taylor Swift, and Harry Connick Jr. Always striving to keep his bluegrass roots strong, Bryan has also released four solo projects and has toured around the world with artists like Bela Fleck and Chris Thile, and as a member of the legendary bluegrass band, Hot Rize.
www.bryansutton.com/
A Few Words from our Valued Sponsors
"All Star Guitar Night is always a fantastic celebration of guitar talent and the perfect venue to present Guitar Player Magazine's Legends award. Additionally, the sheer volume of marketing and promotion done around the event also serves to put our brand in front of literally thousands of guitar fans. It's a great show and a great cause!" John Pledger, Music Player Network
"Year after year ASGN meets and exceeds our expectations for the level of excitement they create for a concert event.  Reverend Guitars proudly sponsors the show, and most importantly, our dealers consistently tell us it was the highlight of their NAMM experience." Ken Haas, Reverend Musical Instruments
"Yamaha is proud to be associated with Muriel Anderson's All Star Guitar Night. Muriel and TrueFire always host an incredible show with an amazing lineup of incredible guitarist that come together for a worthy cause. For Yamaha and our top guitar dealers, the All Star Guitar Night is the highlight of the NAMM show!" Dennis J. Webster, Yamaha Corporation of America
"All Star Guitar Night is truly one of the highlights the NAMM Show for our dealers and customers. It's like the Extreme Games for guitar players – it's always entertaining, and always delivers top-shelf exposure for our brand! We're very glad that Greg Bennett Guitars is a part of this industry standard." John Hawkins, Samick Music Corporation